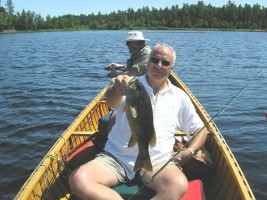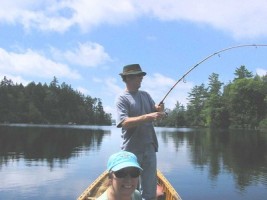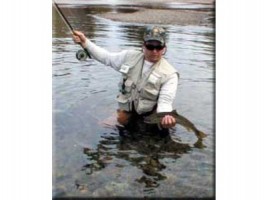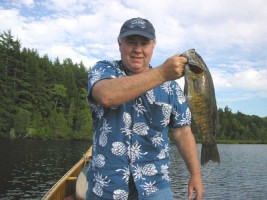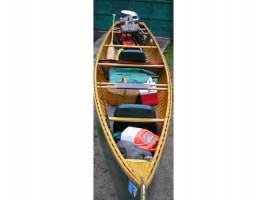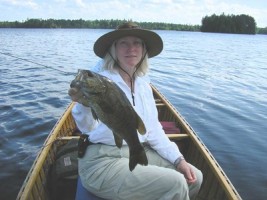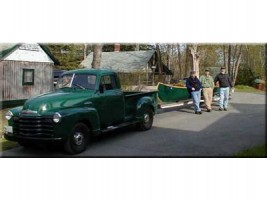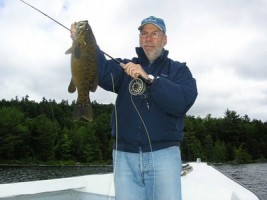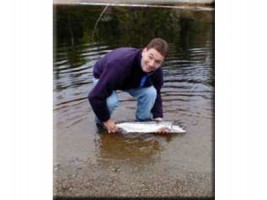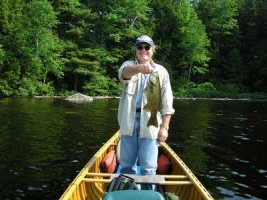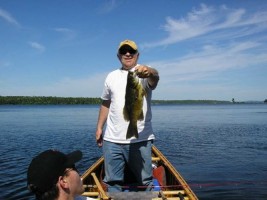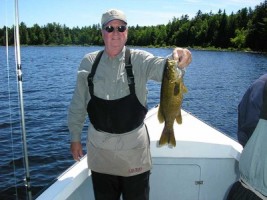 Randy is a Master Maine Guide, which means he is qualified and certified by the State of Maine to guide clients on fishing, hunting, or recreational adventures.  Randy's specialty is fishing.
You will encounter vast tracts of wilderness and an interconnected system of clear lakes and streams, bountiful with sport fish.  Your outing will include the Traditional Shore Lunch, a multi-course meal cooked over an open fire.
You can select Randy's traditional Grand Laker canoe as your fishing platform for the day, or Randy's larger, Eastporter boat with a walk-around, center console design. The game fish most popular in the Grand Lake Stream area are landlocked salmon, "togue" or lake trout, and smallmouth bass.
Rates
Grandlaker: $350/day (includes two sports)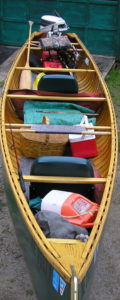 Eastporter: $375/day (includes two sports)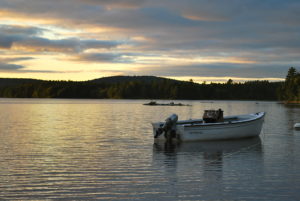 The traditional guided fishing day in our region includes a shore lunch cooked over an open fire. Sports will be charged $25 pp for lunches, and $10 per guide when the party requires more than one guide.  Please review the choices below from Shelley's Kitchen.
Shore Lunch Menu Selections*:
Haddock Chowder
Burgers (Beef or Turkey)
Grilled Salmon (available with butter & fresh dill, or soy/ginger marinade)
Grilled Country Ribs with Horseradish Sauce
Marinated Pork Tenderloin
Whiskey/Pepper Marinated Pork Loin
Grilled Chicken Thighs and Kielbasa
Grilled Italian Sausage or Chicken Sausage with Sautéed Peppers & Onions
Country Fried Chicken (thighs and quartered breasts only)
New York Strip Steak
Shelley's Fabulous Fish Cakes
Fried Spam and Beans (includes country cole slaw)
Stout Stew (a hearty recipe from Randy's 1st book) served with Rosemary Olive bread
Grilled sirloin tips, served with horseradish sauce
*Most selections include pickles and cheese hors d'oeuvres, fish fry, Guides fried potatoes, Guides coffee and fresh-baked dessert.
These entrees come from "Shelley's Kitchen" using only fresh ingredients, and where the great tradition of  guides shore lunches is alive and well.  Please give us two weeks notice if you are making your own selections.